Why do you need a Dashboard for your Shop Drawing Log?
If you're a construction engineer or project manager, you know the importance of keeping track of shop drawings throughout the construction process. Our Shop Drawing Log Excel Template with an Interactive Dashboard is designed to help you do just that.
One of the key features of our template is the interactive dashboard. It provides an easy-to-use and visually appealing way to view the status of your shop drawings. The dashboard includes several charts viewing different important information. It shows the number of approved vs rejected shop drawings and also illustrates the number of cod A,B, and C in the same chart.
Add your Data first
First, you have to add your drawing data in the first sheet called "log". The magic will happen and the dashboard will start to show your data.

How to use the shop drawing log excel template
You can navigate to the Log sheet which contains the data of your drawings. The Dashboard data tab is behind the scenes and you don't have to change any data in it as it's automatically calculating everything. All you have to do is to put data and go to the dashboard and adjust the slicer up to your data date.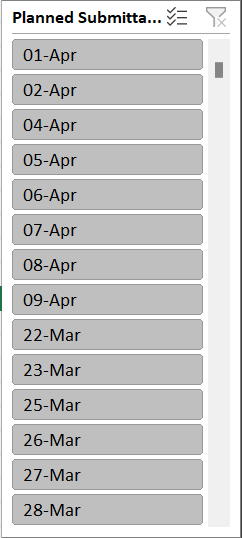 Using the interactive dashboard can help you quickly identify any issues or delays in the approval process and prioritize drawings that need immediate attention. You can also easily track the progress of the project, which can help you make informed decisions and keep the project on track.
Our Shop Drawing Log Excel Template with an Interactive Dashboard is an essential tool for any construction project. It can help you save time, reduce mistakes and delays, and improve communication among team members. Don't miss out on the opportunity to streamline your construction process and make it more efficient. Download our template today and start experiencing the benefits for yourself!
Download the Shop Drawing Template Log with Interactive Dashboard
If you faced any problems or you want to make any additions to the sheet up to your needs, feel free to leave a comment and we will contact you immediately.